Premium Play
The most innovative play space in this universe... and further afield. The future of kids cave chill and playtime has landed.
A luxury kids tent that inflates out of the bag in 40 seconds. We developed PODS to create the ultimate immersive play experience with a never before accomplished innovative design in a child's play tent.
For the child who has everything. PODS is a real feature piece to any lucky child's playroom, bedroom or family room. The coloured hue glow can be seen from windows outside, making you the envy of the street.
With an almost 3D experience, kids can indulge in hours of imaginative play under the colour changing glow of vibrant colours.
Change The Scene
With a range of themes that easily zip on and off; playrooms are washed in a sea of colour from the Sub Aqua Quest, kids bedrooms are turned into an otherworldly setting with the Galactic Space Adventure or toy rooms are transformed by a spectacular stand out piece like the Polar Ice Igloo. Other themes are available with new additions introduced and in the pipeline all the time.
​The matching digital themed packs are accessible from a parent's smartphone or a children's tablet with e-books being able to be read by children on their own or accompanied by an adult. Audio files such as the themed sound effects and audiobooks can then be synced to our Bluetooth speaker to create a heightened experience for the mini adventurer.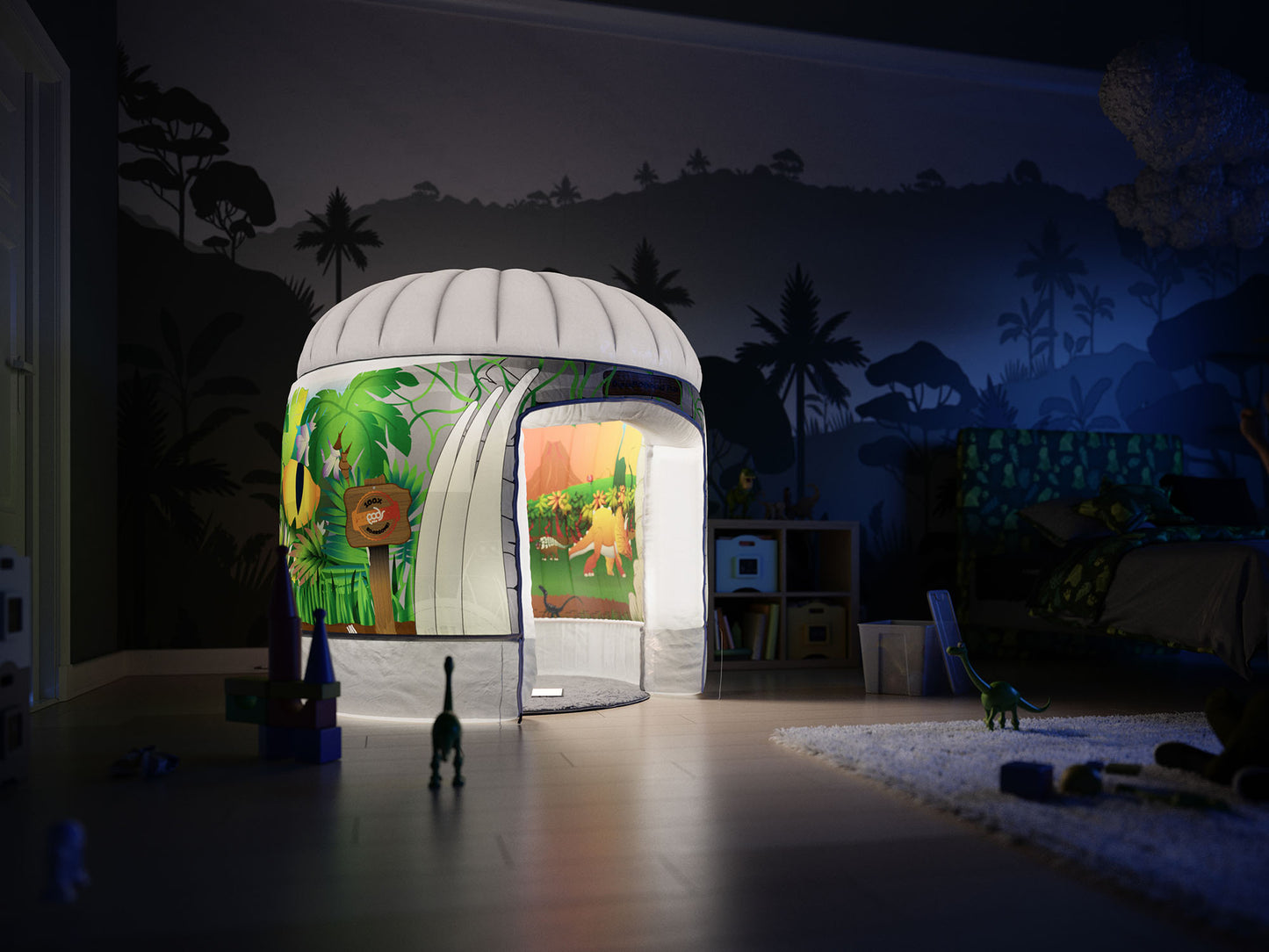 immersive experience
A 360 degree surrounding coupled with thematic audio and imagery, our luxury play tents can switch with children's ever-changing tastes and moods.
​In addition, extraordinary lighting can be selected with remote control technology, giving children the choice of their favourite colour or allowing a smooth fade between the vast spectrum of hues. 
Investing in Play
Childhood is such an important time, a time of innocence and blissful unawareness of the world where complete escapism through play can flourish. As parents, we want this experience for our children to be endless and for their engagement levels in play to be as long and as magical as possible. A luxury play tent not only provides children with their very own space, but it also creates a safe surrounding for the imagination to shine and encourage creativity. 
In a world of ever-increasing anxieties and the need to instil some kind of normality in our children's lives we parents also strive to provide the best possible upbringing for our children and create lasting memories within the family home.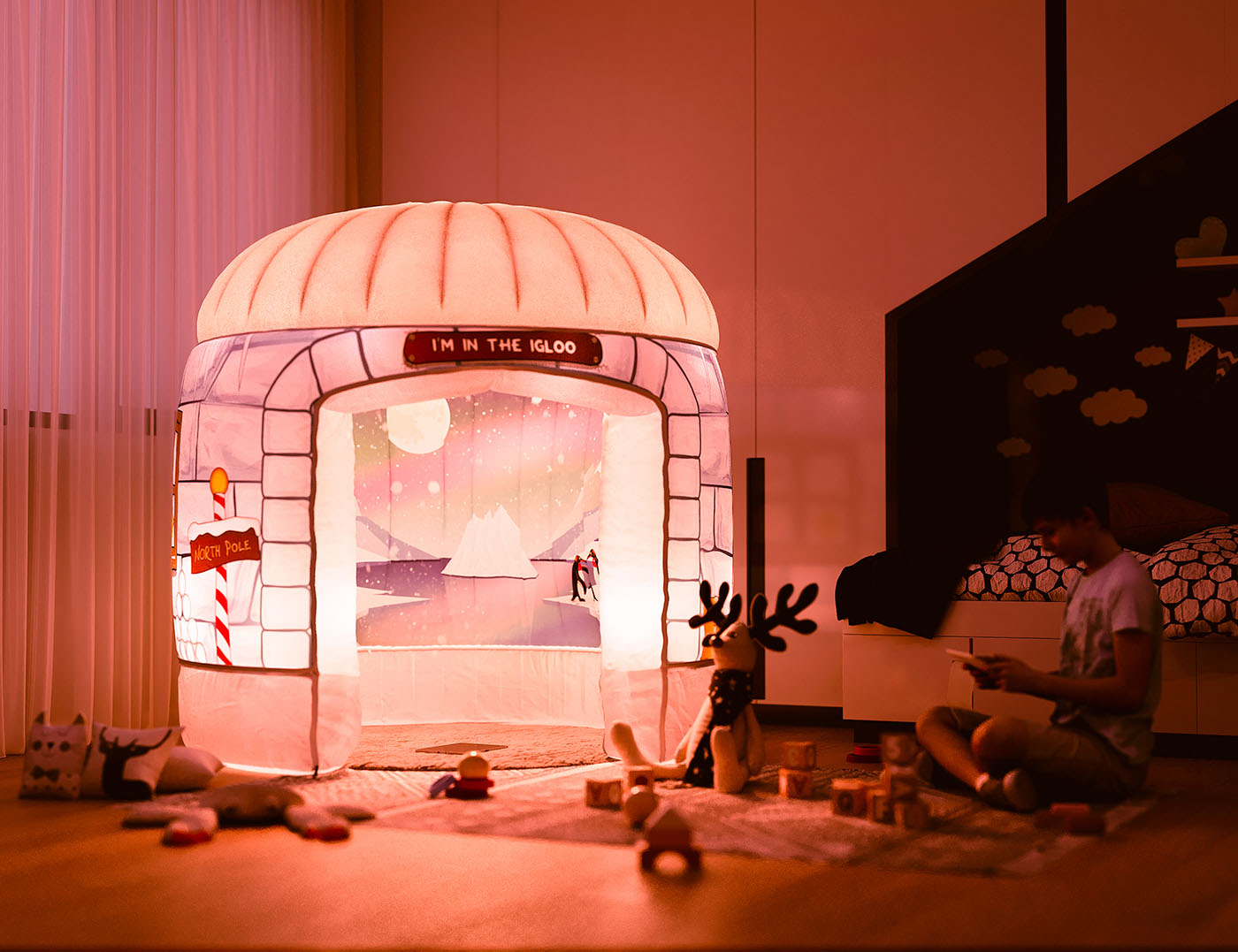 personalisation
Getting personal is another element to the kid's luxury tent range that is fast becoming a popular additional extra. Our new personalising service gives the opportunity to showcase the owner's name on the front of the POD, marking their own territory and 100% definitely not for parents, until they go to bed at least. Simply add the desired name and POD description such as Harriett's House, Oscar's Office or Isla's Igloo and we'll produce a printed plaque onto the play tent door.
Certified Fun
Premium play tents in conjunction with a child's favourite toy, book or device can keep your child entertained for hours, leaving you to relax in the comfort that their playtime is fun, safe and imaginative. 
Not all play tents are created equal. Why not join the exclusive list of PODS owners? Guaranteed limitless periods of revolutionary play.
​Get your little explorer's POD today at the PODS store.