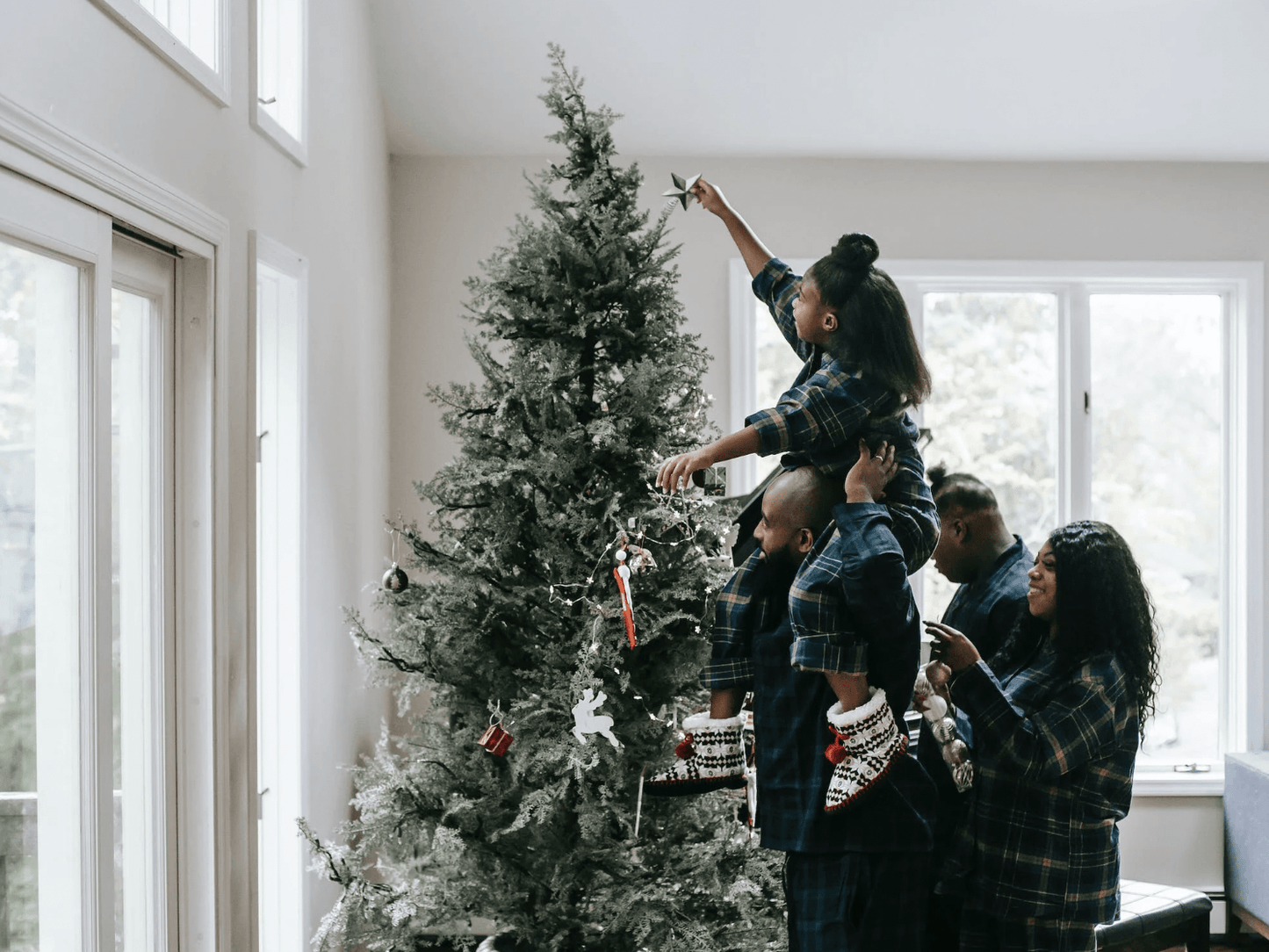 The Christmas holiday season can be a wonderful time for families, but it can also be a source of stress for parents.
Keeping the kids entertained
During the Christmas holidays, parents often face the stress of keeping their children entertained. With schools and many other activities closed for the season, parents may struggle to come up with ideas for fun and engaging activities for their kids.
This can be especially challenging for parents who are working full-time and may not have as much time to devote to planning and organising holiday activities.
Gift giving can cause stress
One of the biggest challenges that parents face during this time of year is the financial pressure of buying gifts and creating special holiday experiences for their children. This can be especially difficult for parents who are struggling financially or who have large families with many children to buy for.
Mental health during the Christmas period
In addition to the practical challenges, parents may also face emotional challenges during the Christmas season. For example, some parents may feel overwhelmed by the expectations of creating the "perfect" Christmas for their children, or they may struggle with feelings of loneliness or sadness if they are unable to be with their loved ones during the holiday.
Know that you are not alone...
Overall, the Christmas holidays can be a challenging time for parents, as they struggle to keep their children entertained, manage their expectations, and maintain a healthy lifestyle.
However, with careful planning and a commitment to maintaining balance, parents can navigate these challenges and enjoy a happy and healthy holiday season with their families.
Some ideas to help!
There are many ways to have fun with your children during the holidays. Here are a few ideas:
Having a Christmas movie marathon: Gather up some cozy blankets and pillows, pop some popcorn, and settle in for a day of watching Christmas movies. This is a great way to relax and enjoy the holiday season together as a family.

If you own a children's play tent then this is a great opportunity to get it out and set up a cozy movie night. Watch your favourite Christmas movies from inside the play tent!  



Making a gingerbread house: This classic Christmas activity can be a fun and creative way for kids to express themselves. Provide a gingerbread house kit, or make your own gingerbread pieces and let the kids use their imagination to build their own unique creations.

Set-up a sensory area: Select your child's favourite toys and games, then bundle them all together. Use blankets and furniture to build your very own play space... A sensory play tent also works very well here as you can very easily pop-up or inflate the sensory space. If you are looking for a unique sensory children's play tent this Christmas, we have you sorted. Check-out our fantastic range at podsplay.com for ideas!



Creating a family Christmas craft: Set up a table with a variety of craft supplies and let the kids get creative. They can make Christmas cards, ornaments, or other decorations to add to the holiday cheer. This is a great way to keep the kids occupied and help them get into the holiday spirit.

Going on a Christmas light scavenger hunt: Get the kids outside and moving by organising a scavenger hunt to find different types of Christmas lights in your neighbourhood. This can be a fun and festive way to explore your community and get some fresh air.
Overall, the key is to find activities that your children will enjoy and that will create special memories for your family.
Toys for disabilities
For families who have a child with additional needs, the above ideas might not be suitable.
There is a massive shortage of toys for disabilities. 
Many products are not suitable for children with disabilities because they are often designed for children who have no physical or cognitive limitations. As a result, these products or activities may be too difficult for children with disabilities to use, or they may not provide the sensory stimulation that these children need in order to learn and develop. 
In addition, many toys are not designed with accessibility in mind, making it difficult or impossible for children with disabilities to play with them. This can lead to frustration and exclusion, which can have a negative impact on a child's emotional and social development.
It is important to provide children with disabilities with toys that are specifically designed for their needs in order to support their learning and growth. See below some fun activities that could be more suitable for your child if they have additional needs.
Christmas activity ideas for children with disabilities:
Sensory-friendly Christmas tree decorating: Set up a Christmas tree in a quiet, comfortable space, and provide a variety of ornaments that are safe for children with disabilities to handle. These could include soft, plush ornaments, light-up ornaments, ornaments with different textures or sounds. Encourage the children to explore and decorate the tree at their own pace, providing support and guidance as needed.

Christmas card making: Provide the children with a variety of craft supplies, such as construction paper, markers, glitter, and stickers. Encourage them to create their own Christmas cards to send to friends and family. You can also provide templates or examples to help them get started.

Christmas music and movement: Play a selection of Christmas music, and encourage the children to move and dance along. You can provide instruments, such as jingle bells or shakers, for the children to play along with the music. Alternatively, you can provide scarves or other props for the children to use to express themselves through movement.

Christmas story time: Gather together to read Christmas stories or sing Christmas songs. You can provide visual aids, such as picture books or flashcards, to help the children follow along. You can also encourage the children to join in with their favourite parts of the stories or songs.

Christmas baking: Help the children to bake and decorate Christmas cookies or other treats. You can provide age- and ability-appropriate tasks for the children to do, such as mixing ingredients, rolling dough, or decorating the finished treats. This can be a fun and festive way for the children to engage their senses and develop their fine motor skills.
We hope that you gain some Christmassy ideas from these lists and that your children enjoy participating during this festive period.
Happy Christmas everyone!