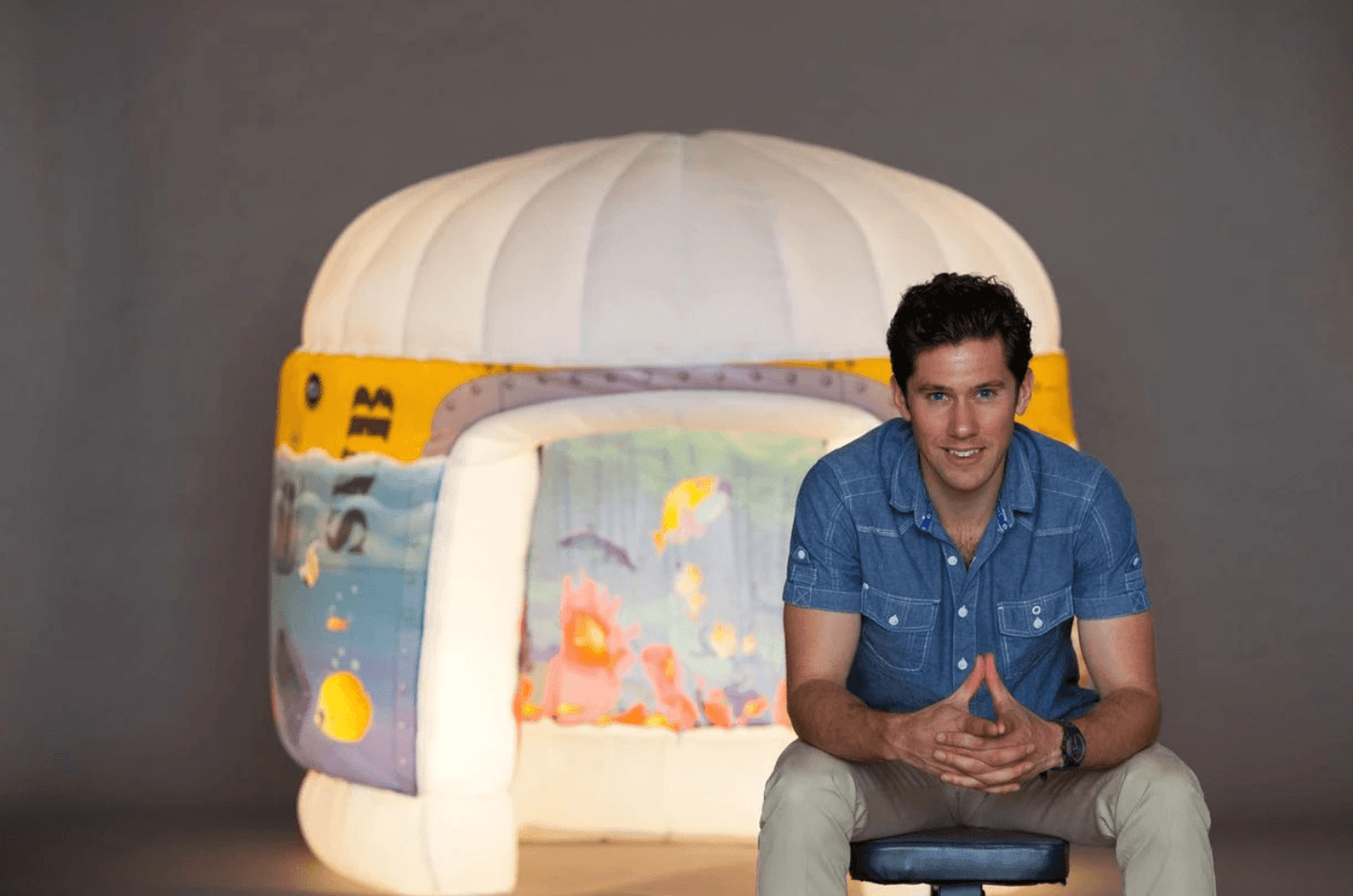 We are excited to announce that we were recently featured in the
Independent.ie
Below you can read the article about PODS... Many thanks again to the
Independent.ie
for featuring us. Enjoy!
Some 'me time' for the kids – how teepees, pods and colourful bedroom spaces can give children the thrill of a home hideaway.
For Alex Ford, founder of Podsplay, the notion of designing play pods came from a childhood of building dens in the woods, making tents from sheets and washing lines, and building forts from cushions.
He also realised that, while everyone likes a hideaway, autistic children need them more than most. For children with sensory issues, the need to retreat to a place that calms or stimulates the senses can be urgent. "I used to work with an autistic child in my college days," he says.
Alex Ford, founder of Podsplay
"I noticed that he was always looking for a place that he could go." Sometimes the child would retreat under the table in search of his own space. Ford was working as a designer of chill-out spaces for corporate clients and realised that, while there were plenty of specialist sensory products available for children, none of them really captured the imagination.
His solution, launched in 2014, was an inflatable sensory tent known as a Pod (1.8 metres high and 1.8 metres in diameter). They are also portable and fold up into an 11 kg backpack.
Galactic pod from Podsplay
Like a bouncy castle, they plug into a power source, inflate in 40 seconds, and require constant power. "The air circulates inside them. They're not stuffy inside." They are made of parachute material which is strong, lightweight, and leaks very little light. This is important, he explains, as some children with profound sensory needs go into the pod to sleep.
Each pod comes with a theme installed — options include dinosaurs, underwater, space and safari — but these themes are interchangeable and can be purchased separately.
"Teenagers who use them tend to remove the theme and use the plain white pod as a blank canvas," Ford says.
The pods come with a Bluetooth-enabled speaker, which can play the audiobook and sound effects that accompanies the pod, and with remote-control sensory lighting, adjustable in terms of colour and brightness. "The most soothing is when you have it fade from one colour to another," Ford says. "It makes the graphics look as though they're moving."
The pods are sold to schools, respite centres and charities, but also to individual homes. "Their manoeuvrability is one of the key things." Because the pods are easy to transport and quick to assemble, they can be brought on holiday or used when visiting a grandparent's house. Autistic children often find change challenging and the pod creates a familiar space in unfamiliar surroundings. It's like being in another world."