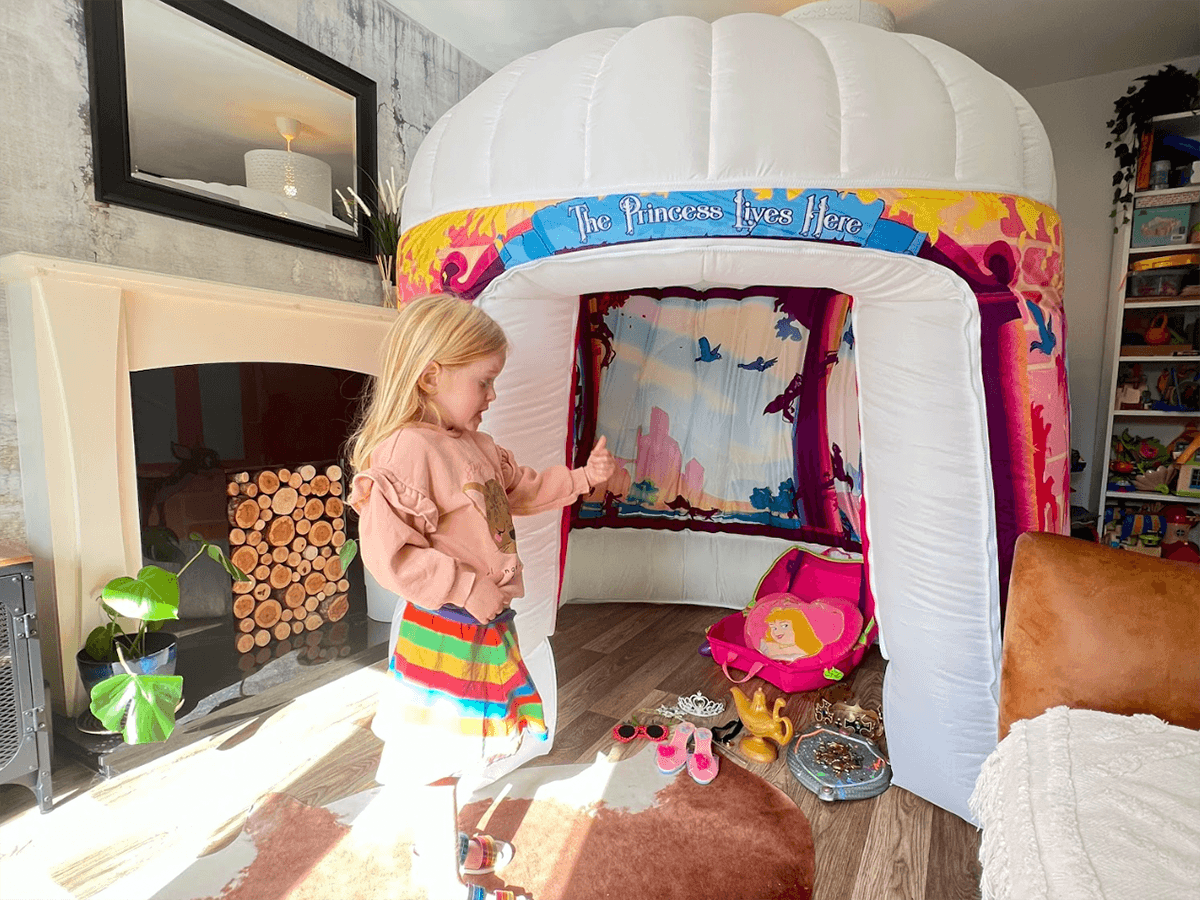 A guide to setting up your very own sensory play tent
With 7 different themes to choose from, there are numerous ways that you can set-up and style your POD tent! 
Using props and toys inside the POD tent
It is important to add variation during playtime for your children as this is how they can develop fundamental skills and develop. Using props and toys to support learning - particularly in the toddler period - is a simple way to encourage cognitive development.
Sensory toys are great - focusing on activating a child's senses is important and makes the experience fun too. Babies are also eager to learn about the world and their surroundings as they have so much to learn. With the first five years of a child's life being the most fundamental for learning, it is important to have variety and make the learning experience fun.
The use of props and toys
There are so many toys and exciting games that encourage a child's developmental skills and physical abilities. It is important to choose the right toy to increase independence and ensure playtime is more interactive.
We have a couple of ideas below for themes props and toys that you might find suitable for pairing with your child's POD theme. The toy ideas we have put together link specifically to each theme, so they match with the sound effects and audio books.
Magical Princess Palace
Princess tiara, wand and mirror

Children's tea set (perfect for picnics with your teddy bears!)

Genie lamp (who is an Aladin fan?)

Roses and fake flowers or plants

Unicorn style dream catcher

Plush frog toy (themes with Princess and the Frog)
Sub Aqua Quest 
Sea shells and coral

Beach ball (for fun active games!)

Divers goggles and equipment 

Bubble blowing machine

Deck chair (perfect for relaxing inside your POD)

Funky sunglasses to get in the summer mood

Fishing net and fish game activity

Bucket and spade 
Rumble in the Jungle
Jungle explorers hat and full outfit

Binoculars and a map

Or even a treasure map!

Handheld torch for night time adventures 

Long plush snake or crocodile themes cushion

Fake plants such as ivy or large leaves

Animal print balloons 
Sunset Savanna Safari
Mixed pack of toy safari animals such as a zebra, lion, giraffe

Safari patterned themed balloons 

Sand pit (though this might get messy!)

Binoculars and adventurer's full kit

Bug catcher set
Galactic Space Adventure
Toy planets or space themed jigsaw puzzles

An alien!

Tool kit in case there's a problem with the engine

Glow sticks and bracelets to add that party theme

Lava lamps 

Helmet - space style

Glow stars to stick on the walls outside the spaceship
Walking with dinosaurs 
Fake dinosaur bones for explorers 

Jungle explorer kit including hat, torch and a map

Soft plush crocodile or dinosaurs 

Dinosaur themed kids games that they can play inside

Volcano themed lava lamp

Fake plants or grass to make the experience come to life
Polar Ice Igloo
Log cushions 

Rainbow glasses

Ice King/Queen wand and crown

Soft Arctic toys
Fake snow
Dream catcher 
Encourage imaginative play time
A great way to encourage imaginative play is through dress-up. Read all about the importance of dress-up and using props on the linked blog!